Daisy Walks was inspired by my dog Daisy.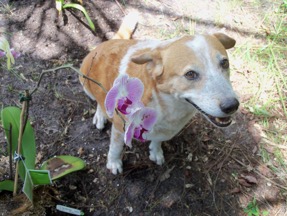 My name is Valerie and I have been a photographer for more than 40 years, photographing everything from professional tennis to weddings to shuttle launches to special events. I started photographing nature because when I'd take Daisy for a walk we found, just in our neighborhood, great blue heron, ibis and red shoulder hawks. We watched for weeks as a sandhill crane couple nested and then saw their baby crane not long after it hatched. There is a park within walking distance that has deer and turkeys. Unfortunately, by the entrance, there was our least favorite sign, "No Pets Allowed." That was okay, though, because we have wildlife right outside our door. Over the years, Daisy alerted me more than once to a bobcat in her yard, and even an otter a couple of times. Our tropical foliage often hosts opossums, raccoons, rabbits, butterflies, frogs, lizards and turtles.

Daisy and I discovered wild Florida in our yard, in our neighborhood, and in the parks and natural areas in and near Palm Beach County.

Dogs just don't live long enough, and now I take my walks without Daisy, who passed away September 16, 2016. She lived a very healthy 13 and a half years and although I miss her terribly, I am so thankful for the time we had together, especially on our walks.

So that's why our business is called Daisy Walks. It was inspired by Daisy's sense of adventure, and her enthusiasm for going for walks and seeing the beautiful nature around us.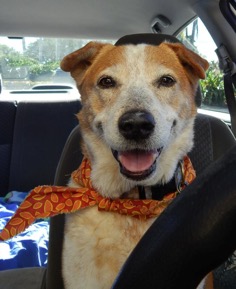 I'm looking forward to you joining me on a Daisy Walks Photography Tour!


All images © 2020 Daisy Walks LLC